Meet the Tulare FFA Team!
Roger Hildreth - Director of Agriculture 2021–Present
Send Email to Roger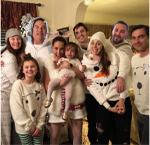 Education: BA in Liberal Studies from Fresno State, MA in Educational Administration and Leadership
Credentials: Administrative Services Credential, Multiple Subject, Single Subject English, Single Subject Physical Education
Susanne Chavez - Director of First Impressions/Secretary 2017–Present
Send Email to Susanne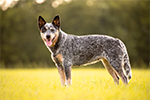 Mrs. Chavez is the Tulare Agriculture Complex's secretary. She has taught within the school district for 20 years, formally at Tulare Union before coming to the farm. Her and her husband own a small trucking business here in Tulare and she is a proud supporter of Tulare FFA and our community. Mrs. Chavez is a little camera shy, but has a huge love for animals!
Jared Castle - Department Chair 2015–Present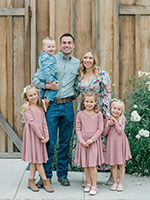 Education: BS in Ag Ed from Cal Poly SLO
Credentials: Agricultural Specialist from Cal Poly SLO
Classes: Ag Mechanics 1 and Work Experience
CDEs: Ag Mechanics and Agronomy
SAEs: Ag Mechanics Enterprise, Pumpkin Enterprise, Beef
Michael Mederos - Lead FFA Advisor 2007–Present
Send Email to Michael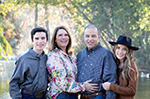 Education: BS in Agriculture Science; minor in Agriculture Business, MS Agriculture- Cal Poly, SLO
Credentials: Single Subject Secondary Education: Agriculture, Ag Specialist, Cross-cultural, Language and Academic (CLAD), Cal Poly, SLO, Administrative Services Credential (MCOE)
Classes: Ag Science 1, Livestock, Ag Business, Ag Mechanics 1, Ag Mechanics 2
CDEs: Milk Quality and Dairy Foods, Grapevine Judging, Grapevine Pruning, Marketing-Cooperatives, PCA-Banking
LDEs: Prepared Public Speaking
SAEs: Hogs, Sweet Corn Enterprise
Dakota Romans 2019–Present
Send Email to Dakota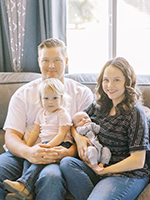 Education: BS in Agricultural Education Fresno State. MS in Agriculture Education in Progress at Cal Poly
Credentials: Ag Specialist and Single Subject Teaching Credential in Agriculture from Fresno State
Classes: Ag Science 1, Ag Biology, Honors Ag Biology
CDEs: BIG, Citrus, Marketing Plan
LDEs: Job Interview
SAEs: Market Goats
Debbie Silva 2019–Present
Send Email to Debbie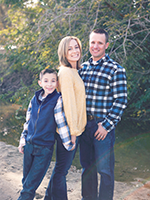 Education: BS in Agricultural Education from Fresno State. MS in Agriculture Education in Progress at Cal Poly
Credentials: Ag Specialist and Single Subject Teaching Credential in Agriculture from Fresno State
Classes: Ag Science 1, Dairy Skills, Floriculture
CDEs: Dairy Cattle Judging
LDEs: Parliamentary Procedure, Extemporaneous Speaking
SAEs: Dairy Cattle
Sammi Slover 2019–Present
Send Email to Sammi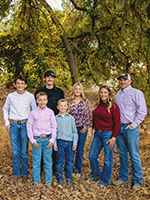 Education: Colorado State -Animal Science, BS in Agriculture Education at FSU. MS in Agriculture Education at Cal Poly.
Credentials: Ag Specialist and Single Subject Teaching Credential in Agriculture
Classes: Veterinary Science, Ag Science 1 & 2, Ag Biology
CDEs: Veterinary Science
LDEs: Opening and Closing
SAEs: Market Lambs, Small Animal
Jennifer Sousa 2008–Present
Send Email to Jennifer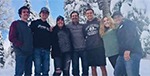 Education: MA in Education / MA AG and Natural Resources
Credentials: Multiple Subject & Ag & Natural Resources
Classes: Ag Science 1 & 2, Ag Biology
CDEs: Cotton, Meats, Ag Issues
LDEs: Creed, Impromptu Speaking
SAEs: Horticulture, Agri-Science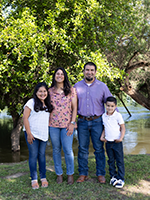 Hector Urueta 2014–Present
Send Email to Hector
Education: BS in Agricultural Education Fresno State. MS in Agriculture Education in Progress at Cal Poly
Credentials: Ag Specialist and Single Subject Teaching Credential in Agriculture from Fresno State
Classes: Ag Mechanics 2, 3, and 4, Small Gas Engines
CDEs: Agriculture Welding, Farm Power
SAEs: Small Animal